Law Firm Articles
Expert attorney writing services – Call (800) 877-2776
As attorneys, you spend countless hours per week doing everything you can to make your clients happy.  During this process however, you may still be left contemplating the ways in which you can increase your client numbers and generate the profits that you so rightfully deserve.  In support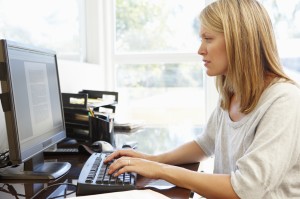 thereof, you may have requested that a member of your support staff, whether a paralegal or associate attorney, write a number of articles for your website that showcases your skills, experience and legal practice areas.  Although this approach is certainly a step in the right direction, it is unlikely to produce the desired results you seek, namely, having your website command a client-attracting and traffic-building presence online.
While the efforts of your staff to help you with your website content drafting needs are noteworthy, they may end up being fruitless – causing you and them a lot of wasted time, energy and resources.
The reasons for this are many:
First, these individuals, despite being talented and highly skilled legal professionals, may not have the knowledge and experience necessary to draft and present blog articles on your website that is capable of attracting clients.  In addition, non-billable writing projects often lose priority in the hierarchy of billable and client-focused projects that your legal staff must complete on a daily basis.  With staff members under the gun to meet their billable hour requirements, it is no wonder why drafting your website content is the least of their worries.
If you ask one of your first year associate attorneys to write blog articles for your firm's website, it will end up costing you a lot more in the long run than had you initially hired a legal blog writing service who is uniquely equipped to address all of your content-drafting needs.  To illustrate, when a first-year associate who you bill out at $175 per hour spends two hours drafting blog articles for your website – that is $350 that automatically flies out of your pocket!  Accordingly, it is economically worth your while to employ professional attorney writers, who can create individually tailored law firm blog articles for just a small portion of that amount!
About LawFirmArticles.com and Our Comprehensive Law Firm Blog Article Writing Services
When you hire LawFirmArticles.com, you are employing the skills of attorney writers who have a comprehensive mix of legal, law firm marketing and internet technology-based knowledge and
training. These essential qualifications are combined with the more than twenty years of collective experience that our founders have in assisting thousands of law firms across the United States with the blog article writing needs.
Additionally, our professional content writers are also actively licensed and practicing attorneys in your state – so, you can have the peace of mind that your blog articles will be jurisdictionally accurate, pass your specific state bar's advertising rules and regulations, and is drafted by a practicing lawyer who knows exactly the "ideal clients" you wish to attract to your website.
Our attorney writers also have a combination of fine-tuned legal research and legal drafting skills necessary to transform legalese into easy to understand content that is set in layman's terms.  This is crucial in today's marketplace, and also, the key to turning prospective leads into paying clients.
With this in mind, here is how the attorney writers at LawFirmArticles.com can add value to your legal practice:
Content that you fully own.  Our attorney writers are paid to ghostblog your blogs.  Meaning, the content they create is all yours to keep.  Moreover, not only do our experts post blogs onto your website, they can also publish them on WordPress and Joomla, where, as provided in more detail below, we search engine optimize by adding meta-titles, meta-keywords, hyperlinks and meta-descriptions to achieve maximum search engine visibility and high internet rankings
Search Engine Optimization Content (SEOC). We strategically incorporate keyword language into your blog articles for the purposes of SEO – ultimately providing your website with a much more competitive edge online.  For instance, knowing the ropes of SEO copywriting can literally transform an otherwise obscure website into one that is viewed by thousands of prospective clients.  At LawFirmArticles.com, all legal content is created pursuant to your specific needs and keyword preferences.
Traffic building.  Our attorney blog article writers are highly skilled at creating up to date and interesting blog article topics that attract visitors to your website.  Nowadays, clients undoubtedly want lawyers that are "on top of their game" and "in the know" about the latest legal issues affecting their case.  It goes without saying that there is nothing that can hurt your website more than overly reported news stories and repeated information that is posted on thousands of websites world-wide!  In today's day and age, you need to distinguish your business from the average law firm, and that is where we come in!   At LawFirmArticles.com, our attorney writers create web content that allows you to separate and differentiate yourself as well as the experience, training and seasoned skills that you have to offer.
Individually tailored article content.  The most important part of our writers' job is to have a full and complete grasp of the target audience you wish to reach.  For instance, the blog articles we create for our toxic tort defense practice clients is certainly a lot different than for those looking to attract clients facing DUI charges.  In other words, we are the quintessential wordsmiths, who know what to say and how to say it best.
Clear and concise work product drafted in layman's terms.  At LawFirmArticles.com, we know that not every prospective client has a command of the law like you do.  As such, we work tirelessly to create clear, grammatically-sound and well-written blog articles that are communicated in a manner that will be understood by your target audience.  In fact, our writers fully review and edit content before it is posted on a website.  Whether it is drafting original content or editing existing blog articles, our attorney writers engage in multiple levels of researching, writing and reviewing content before you receive it.
Spanish language translation services.  We work with several attorney writers from Mexico City who are capable of translating blog articles and website content into Spanish.  Most of our competitors do not offer this crucial service, leaving clients without the ability to reach the many Spanish speaking communities within the U.S.
Why Choose LawFirmArticles.com?
It goes without saying that in today's world, not all writers and the blog writing companies they work for are created equal. While there are a number of legal content writing companies to choose from, many of our competitors do not employ licensed attorney writers who understand the nuances of
the laws of your state, and who have the comprehensive online marketing skills necessary to build traffic to your website.  In essence, our team combines extensive legal research, writing and editing skills with over two decades of SEO and online legal marketing experience – all in one!
Absolutely No Strings Attached!
At LawFirmArticles.com, there is no obligation.  Meaning, you can try out our services completely risk free.  So, if you are not satisfied with our work product, you are free to take your business elsewhere.  No matter what, your opinion matters.  If you aren't happy, then we aren't happy!
Getting started is a breeze!  For those interested in testing us out, we conduct a quick and completely free consultation to learn more about who they are, the scope of their needs and interests, their unique selling proposition, intended target audience, areas of practice and other important factors.  As mentioned, we then provide them with a free trial based upon the details of our discussion.  If our client approves of the content and would like to order more, we then provide them with an overview of their product choices, which includes both individual and monthly package options.
How Law Firm Articles Works For You:
At LawFirmArticles.com, we employ an 8-step process that enables us to provide you with the highest quality work product possible.  This includes the following:
The initial interview.  We take the time necessary to leave no stone unturned in terms of meeting your web content needs.  For example, (and as mentioned above), we will conduct an interview with you that will cover everything from who your targeted audience is, to what your practice areas are and the ways in which you want you and your practice to be portrayed online.  Otherwise stated, we address all crucial aspects related to developing your individually customized web content.
Keyword research.  Once the interview process is complete, we will then research content keywords that will be incorporated into your articles, which helps optimize your website's internet and search engine rankings.
An attorney writer drafts your blog articles based upon your specific set of instructions.
Marketing copywriters insert what is known as a "Call to Action" into the last paragraph of each article. This includes your firm's contact information and also, a statement or two as to how a person can benefit from your services.
An attorney editor reviews and edits your content to make sure that it is free of typographical and grammatical mistakes.
Client review.  We provide you with copies of the content and will make any tweaks and revisions necessary.
Revisions. While our track record has been that we provide perfect content to clients the first time around, we understand that revisions may sometimes be warranted.  When that occurs, we generally have a turn-around time of no more than 2 days.
Our Pricing Options
When dealing with legal article writing companies, you definitely get what you pay for.  With that being said, it is important to understand that while our services may not be as "cheap" as some of our competitors, our pricing is highly reasonable in light of the combination of legal, SEO and online marketing expertise that we have to offer.
The following is more detailed information about our different pricing options. One article is typically 600 words.
Attorney Written Articles:
1st Article: Free
1 -5 Articles:  $75 each
10 or More:  $495 ($49.50 each)
20 or More:  $790 ($39.50 each)
Monthly retention discount:  Call us for details
For Spanish Articles Only:
1st Article: Free
1 -5 Articles:  $75 each
10 or More:  $495 ($49.50 each)
20 or More:  $790 ($39.50 each)
Monthly retention discount:  Call us for details
For Spanish Translation Services Only (translate blog or web content into Spanish)
1st Article: Free
1 -5 Articles:  $55 each
10 or More:  $375 ($37.50 each)
20 or More:  $676 ($33.75 each)
Monthly retention discount:  Call us for details
For Both English & Spanish Versions (basically two articles – one in English and one in Spanish)
1st Article: Free
1 -5 Articles:  $105 each
10 or More:  $860 ($86.00 each)
20 or More:  $1,590 ($79.50 each)
Monthly retention discount:  Call us for details
Contact Our Law Firm Article Writers Today to Learn More!
At LawFirmArticles.com, many of our clients come to us after years of trying to draft their own blog articles.  Once they realize the benefits of the services we offer, they are able to finally have the peace of mind that their legal marketing and content generation needs are being met.  Moreover, they can focus on developing relationships with and providing exemplary legal services to the prospective clients that we helped them generate.  
If this is something that you would like to explore further, call us toll free at (800) 877-2776 for a free content consultation.  We look forward to hearing from you!
Top Legal Writing References Online:
Summary
Article Name
Law Firm Articles Written By Licensed Attorney Blog Writers : Blog Article Writers for Law Firms
Description
No time to write your law firm articles for your law firm blog or website? We have experienced attorney blog article writers licensed on all 50 states.
Author